Remodels
Take an old room and make it new! Be it a kitchen, bathroom, or any other space in your home, Capital Construction can help make your remodeling dreams a reality.
Remodels »
Commercial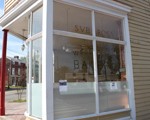 We pride ourselves in our quality commercial work.
Commercial »
Showroom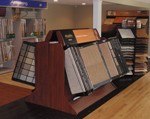 With our private and custom showroom, we offer our customers the ability and convenience of one stop shopping with a knowledgeable design expert.
Showroom »
"
My home was damaged from a fallen tree during Hurricane Irene and I called Capital Construction to handle the repairs to my home. I am very pleased with all aspects of the restoration. I wish you and your company a great future. You deserve it for running a class-act operation!
"
Sincerely, Kathy Rhodes